By Wendy |
13
October 2021 |
0
Comments
All You Need to Know About the French Lace Man Hair System

Not all men hair systems are created equal. A variety of different materials can be used for the base of a toupee. Those who have very limited experience with them may not think the exact differences are obvious at a glance. However, each one's qualities become noticeable once you actually put it on. Each type of toupee has its advantages and its drawbacks. Adding human hair toupee to your hair is the best way to change yourself with impressive hairstyles and appearance. Our French Lace Hair System will bring you the best experience when wearing them. Naturally, you may want to know about those before you commit to purchasing one. Here is all you need to know about one of the most popular varieties: The French lace hair system.

This is the main reason why we are using French lace toupee. Lace hair ranks as the first when considering the balance between comfort, durability, and realisticity. And now there are products on the market that use a number of similarly. There are a lot of companies using fake lace materials. and this material is completely different; they are not real double buckle production. At present, many small enterprises are replacing real Swiss lace with amazon and other platforms. The amazon lace features a price one-tenth that of the Swiss ones, tearing the mesh easily when worn and reducing its lifespan, These products are inferior in quality, and customers can't distinguish between true and false based on website pictures alone and this is what it looks like under a powerful microscope.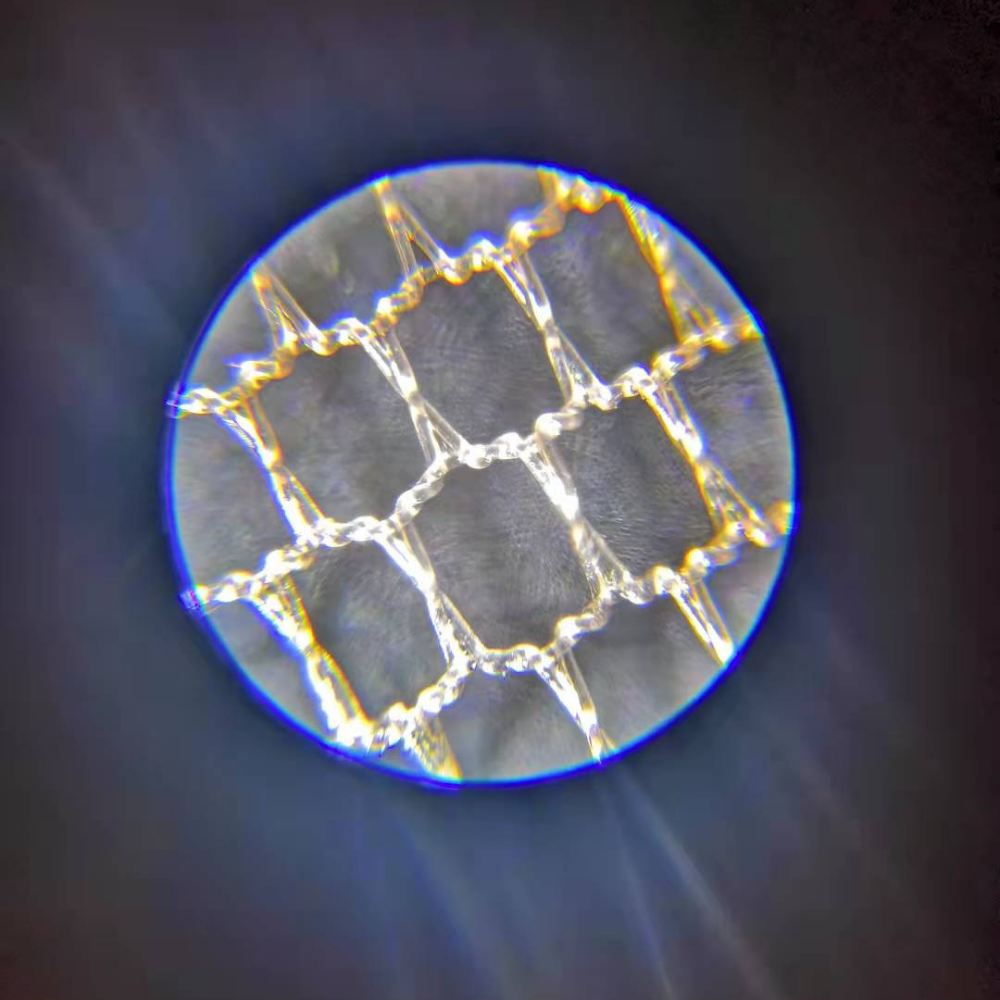 As you can see in the the picture, it becomes thick and unnatural. It is very easy to tear when combing your hair, and this deformation method is very easy to deform.
Soon after you use it, the product will be scrapped.
But you don't have to worry since we are one of the only real Swiss Lace at the moment. Because Lace hair toupee ranks as the first when considering the balance between comfort, durability, and realisticity. French lace toupee is a special type of hair system in which human hair is tied by hand to a lace material, which might be French lace. and the hook method is Double Buckle and this makes the hair is not easy to fall off and firmer. French lace is thick and durable. The individual holes in French lace are a tab bit smaller than Swiss lace. And this is the picture below of what our lace looks like under a microscope.
As you can see, it's tight and doesn't deform easily.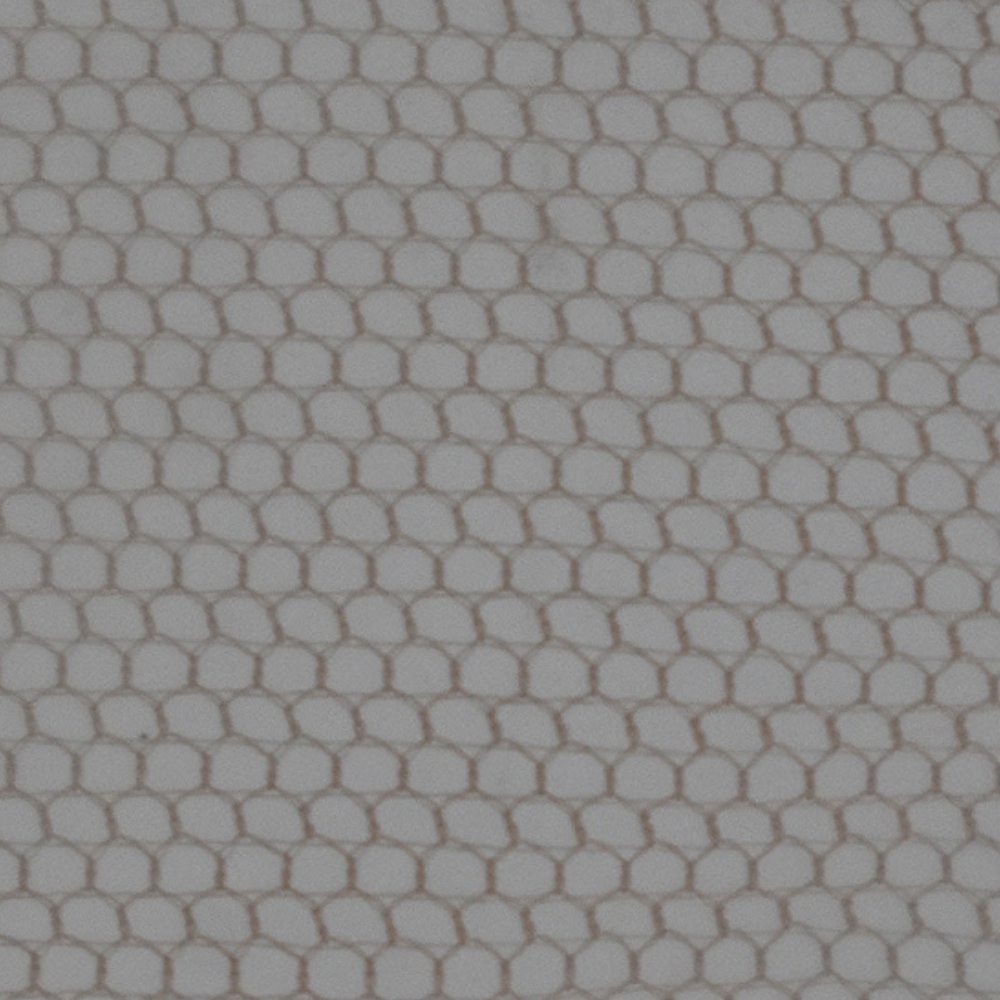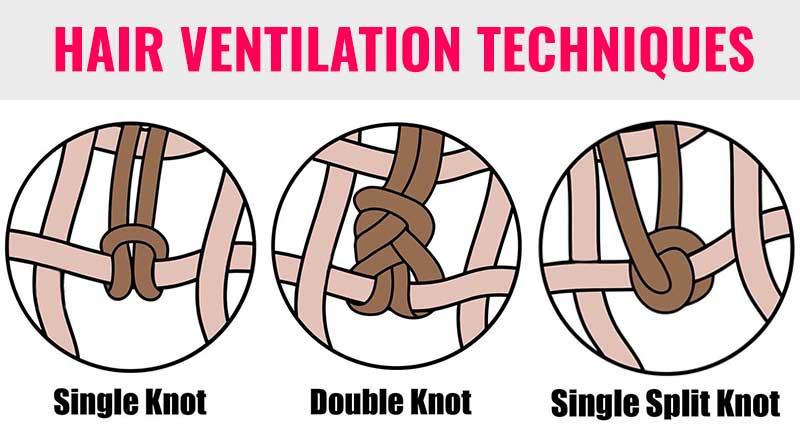 DOUBLE KNOTS
Double knots are more durable than single knots. They work well with wig hair that is thick and heavy. In double knot lace wigs, two strands of hair are tied to the double knots by hands. They are much more durable and there's less shedding in comparison to single knot lace wigs. A lace wig with double knots can last longer. The double knot is larger and more visible than single knot, so it is mainly used for the back and applied prevalently to lace and mono base materials. As you can see in the video.

French lace mesh is soft and comfortable. All the new users should feel comfortable wearing a toupee in the initial days before they get accustomed enough with the system. A French lace version is ideal for them. - French lace toupees have good ventilation. Enough aeration prevents itching or any kind of bacterial growth on the scalp. This keeps the scalp healthy even if you wear the hairpiece round the clock. - These toupees are less susceptible to get torn apart. - If you want an invisible hairline, this is one of the best options to go for. But you need to choose the color of the base properly so that it can match with your exact facial complexion. French lace wig will be a great option for you due to its durability. And that's all about our French Lace Hair System.
And you can search for information on the Internet to understand well about human hairpieces. We commit that our hair products are 100% natural human hair, high-quality and durable. GMhairpiece operates globally through our online platforms to provide hair replacement systems at the best price available. Before we established this online mall, we mainly carried out B2B transactions with wholesalers and distributors, but with the development of cross-border e-commerce, more and more individuals will bypass intermediaries and go directly to shopping online.

To cater to these customers, we gradually immersed in the platform marketing in our websites www.gmhairpiece.com And if you have any questions or doubts, hopefully, you will comment and keep up with us. And don't hesitate to contact us via email to help@gmhairpiece.com to know more and possess the best human hair toupee.
Our professional teams are always willing to support and give you advice at any time.
Leave a Reply
Your email address will not be published.Required fields are marked. *