By GM Hairpiece Wendy |
18
May 2021 |
0
Comments
GM HAIRPIECE' S BEST: Our Men's Stock Hair Systems


Stock hair systems can all be shipped immediately. It will save people time as there is no need to wait for production while Custom-made hair systems take time to produce and clients will have to wait for them to be made.
With more than 20 years of experience in this industry, we learn from our customers and get inspiration from them. Some customers will be in urgent need of hair systems because due to some important reasons like attending to a wedding or any special occasions, reunion, fashion show and etc. They can no longer wait for custom-made orders, so we make sure we have a large stock of hair systems for people to choose from when urgent situations arise.

GM Hairpiece has a large number of wholesale and retail men's toupee in stock. If you urgently need a hair system, stock units are the best choice. Send us an email to support@lyricalhair.com for our men's stock toupee price list and our latest inventory.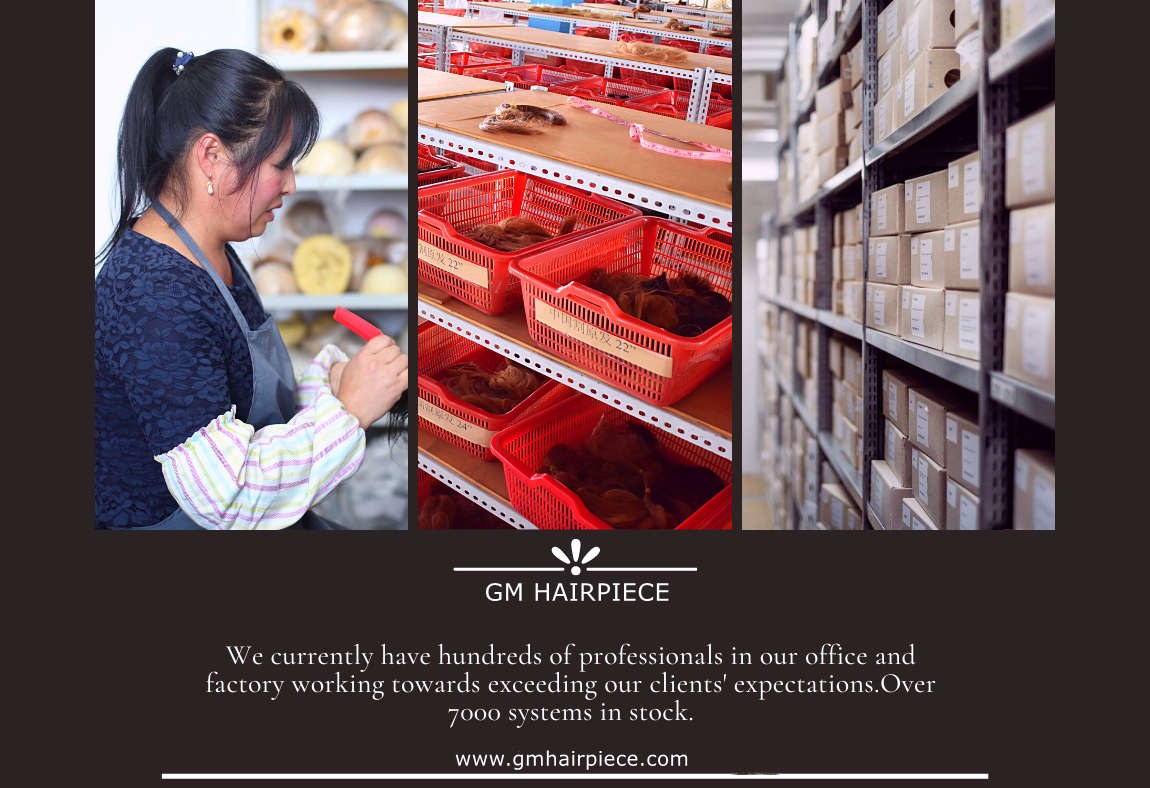 Now, we would like to introduce to you some of our stock hair systems.
Our men's stock toupees have a standard hair length of 6". They have base sizes- 5"x7", 6"x8", 6"x9", 7"x9", 7"x10",8"x10", and 8"x11" and a 32mm slight hair wave and they come in over 60 different hair colors.


Our stock systems are made from three main base materials: skin, lace, and mono. We do also have some models with a combination of different base materials in order to meet the needs of different clients.



Skin Stock Hair System

ULTRA THIN SKIN

The ULTRA THIN SKIN has a 0.03mm ultra-thin skin base. It is very popular in the US and Europe. The greatest advantage of ultra-thin skin is its super natural look. We use V-looped hair on an ultra-thin skin model. V-looped gives the base a total undetectable look, even up close. The downside of the ultra-thin-skin base is that it is the least durable. ULTRA THIN SKIN has a lifespan of only 6-7 weeks.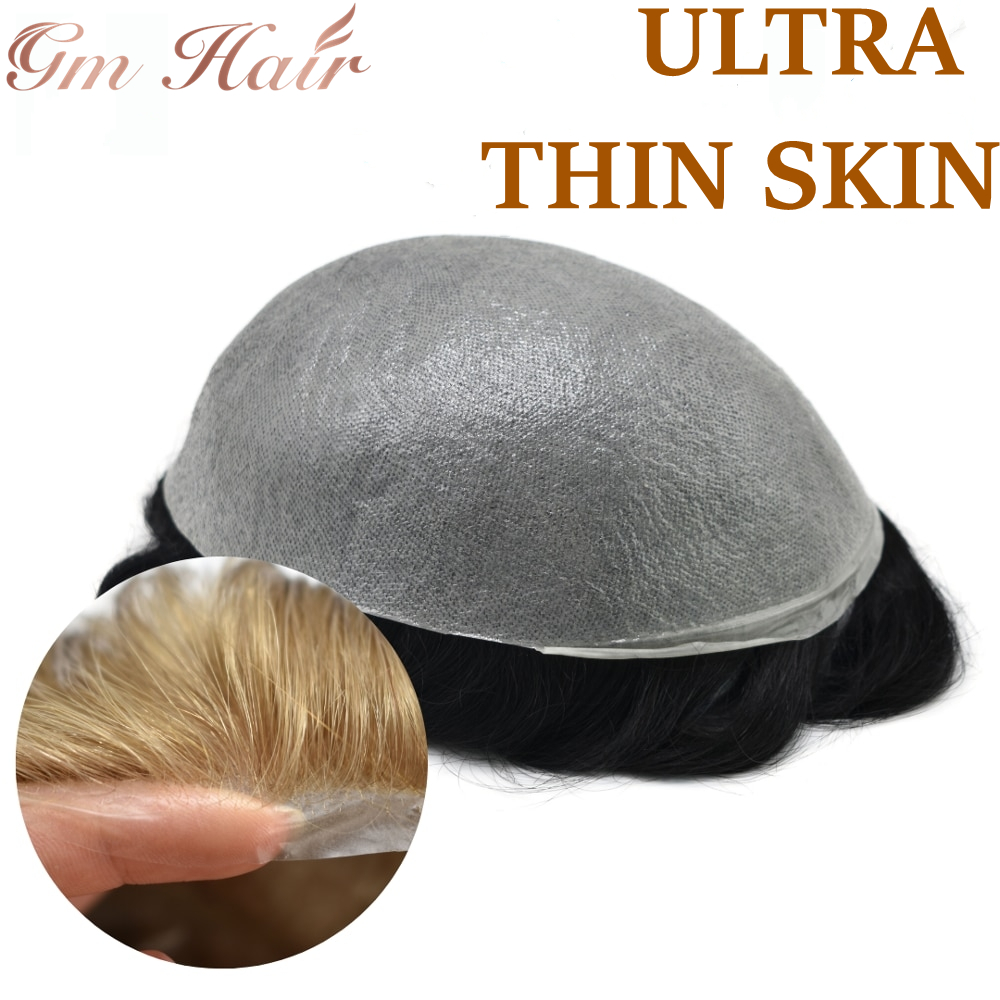 Click the link to purchase Ultra Thin Skin: https://www.gmhairpiece.com/003mm-disposable-ultra-thin-skin-hair-system-p0033.html
PAPY
If you want a longer lifespan but you are still after a super natural look, you should think about our PAPY model. It has a 0.08mm super thin skin base with also V-looped hair all over like the ULTRA THIN SKIN. They only differ in the thickness of the skin base. Our PAPY model lasts up to 3-6 months which is significantly longer than the ULTRA THIN SKIN model.
If you want a skin hair system, but a long lifespan is your top priority, then we recommend our PAPY model. Our PAPY is our most popular stock skin model because of its natural-looking hairline and durability.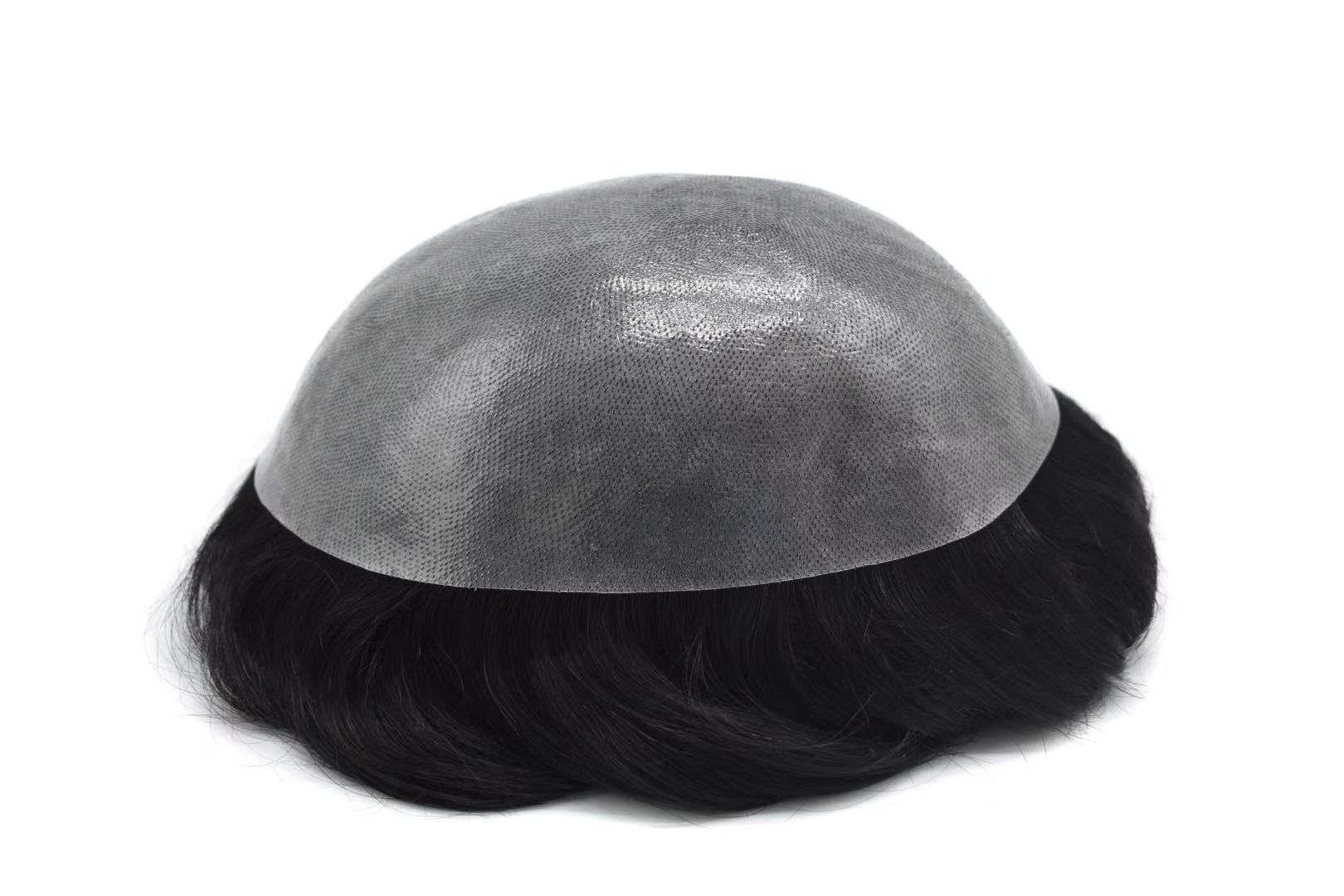 Lace Stock Hair System
Lace is the most popular base material. It is breathable, delicate,and soft and that is what makes it such a popular base material for hair replacement systems. There are many kinds of lace materials but we only use French lace and Swiss lace.

FULL SWISS LACE
Our Full Swiss lace is the finest, more delicate, and undetectable. Its lifespan is shorter, about 6-7 weeks and the large density we could apply is 100%.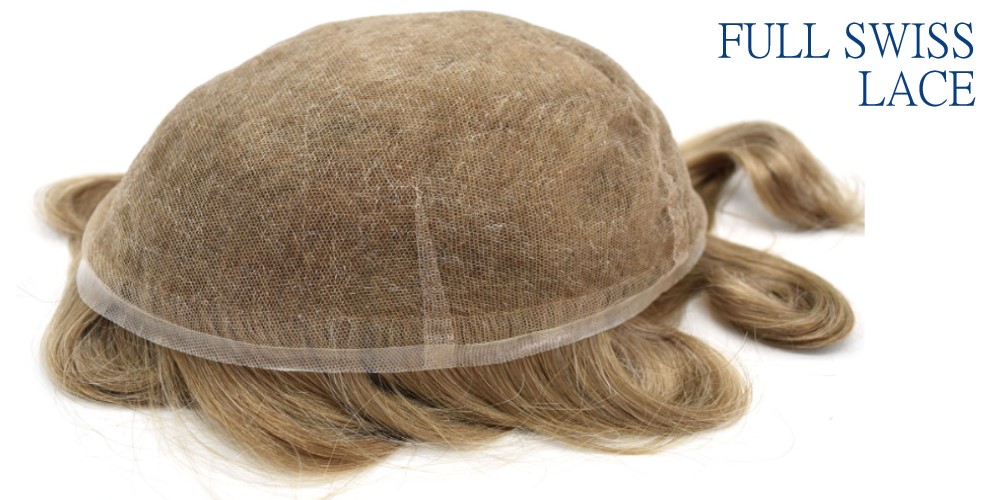 https://www.gmhairpiece.com/gm-hairpiece-full-swiss-lace-mens-toupee-hairpiece-full-lace-soft-hair-replacement-system-transparent-with-gray-hair-wig-p0021.html
FULL FRENCH LACE
Our Full French lace is a little bit thicker than the Full Swiss Lace. It is a natural-looking and durable hair system. The Full French Lace also has bleached knots all over which makes it look even more natural. Full French Lace is one of our best-selling models because it is natural, undetectable, and breathable which are often the most important attribute when customers are choosing a suitable system. We highly recommend this system to those who exercise frequently or live in a humid and hot environment.




Click the link to purchase Full French Lace: https://www.gmhairpiece.com/non-surgical-7x9-full-lace-mens-hair-system-p0046.html
If you would like a skin base with poly in order, you should consider the Q6, BX2, and OCT. These models are French lace with clear PU at the back and sides. This makes the system easier to attach and the addition of poly increases the overall durability of the hair system.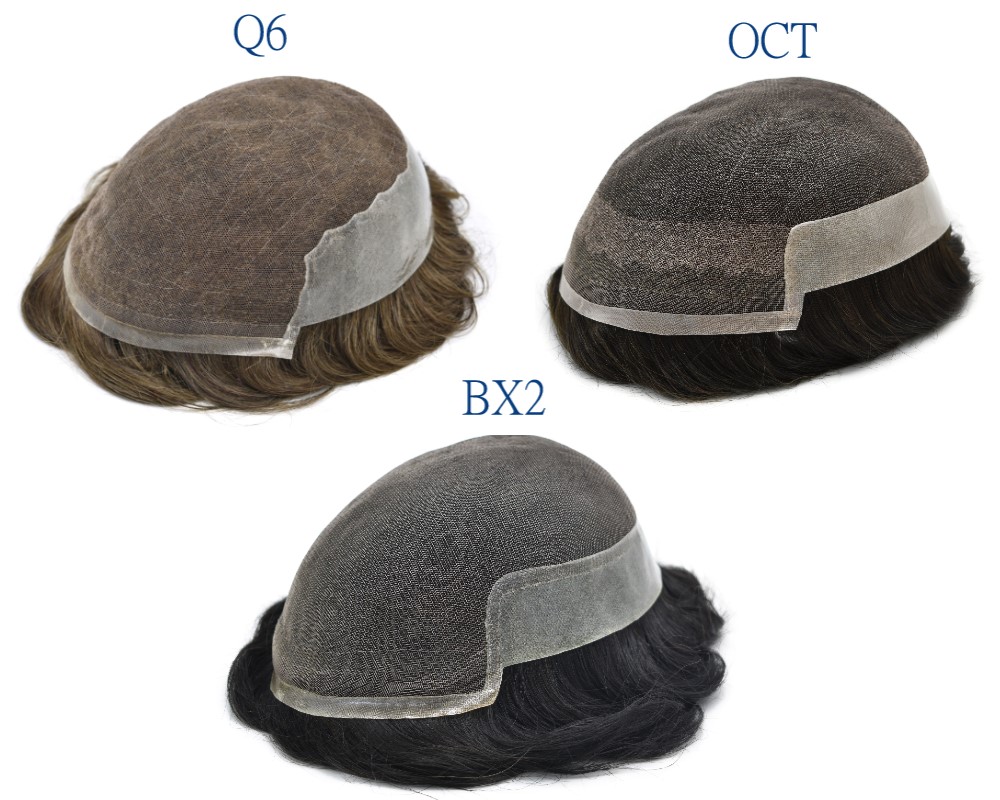 Q6: https://www.gmhairpiece.com/gm-hairpiece-french-lace-front-mens-hair-system-toupee-tape-attachedoly-around-lace-front-hair-natural-invisible-bleached-knot-natural-hairline-me-p0022.html
If you prefer a full poly perimeter, we have Australia and D7-5 models available.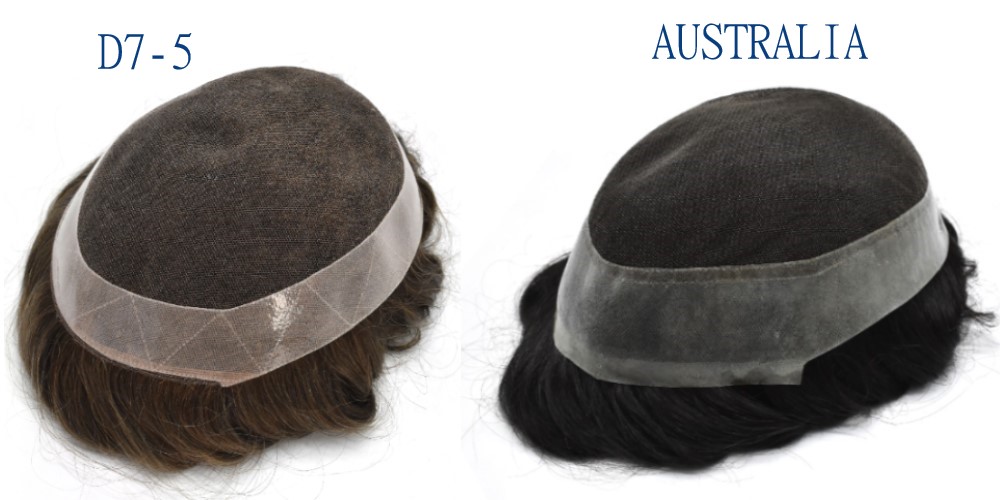 D7-5: https://www.gmhairpiece.com/gm-hairpiece-french-lace-mens-toupee-mens-grey-hairpieces-human-hair-replacement-for-men-d7-5-p0020.html

Fine Mono Stock Hair System

Fine mono has the most durable of the three base materials it becomes more durable when combined with other materials like poly and lace. The biggest advantage of fine mono is that it is more durable than lace and thin skin. It is a sound choice if you like a full, thick head, and durable hair system. The mesh material can also hold heavy densities.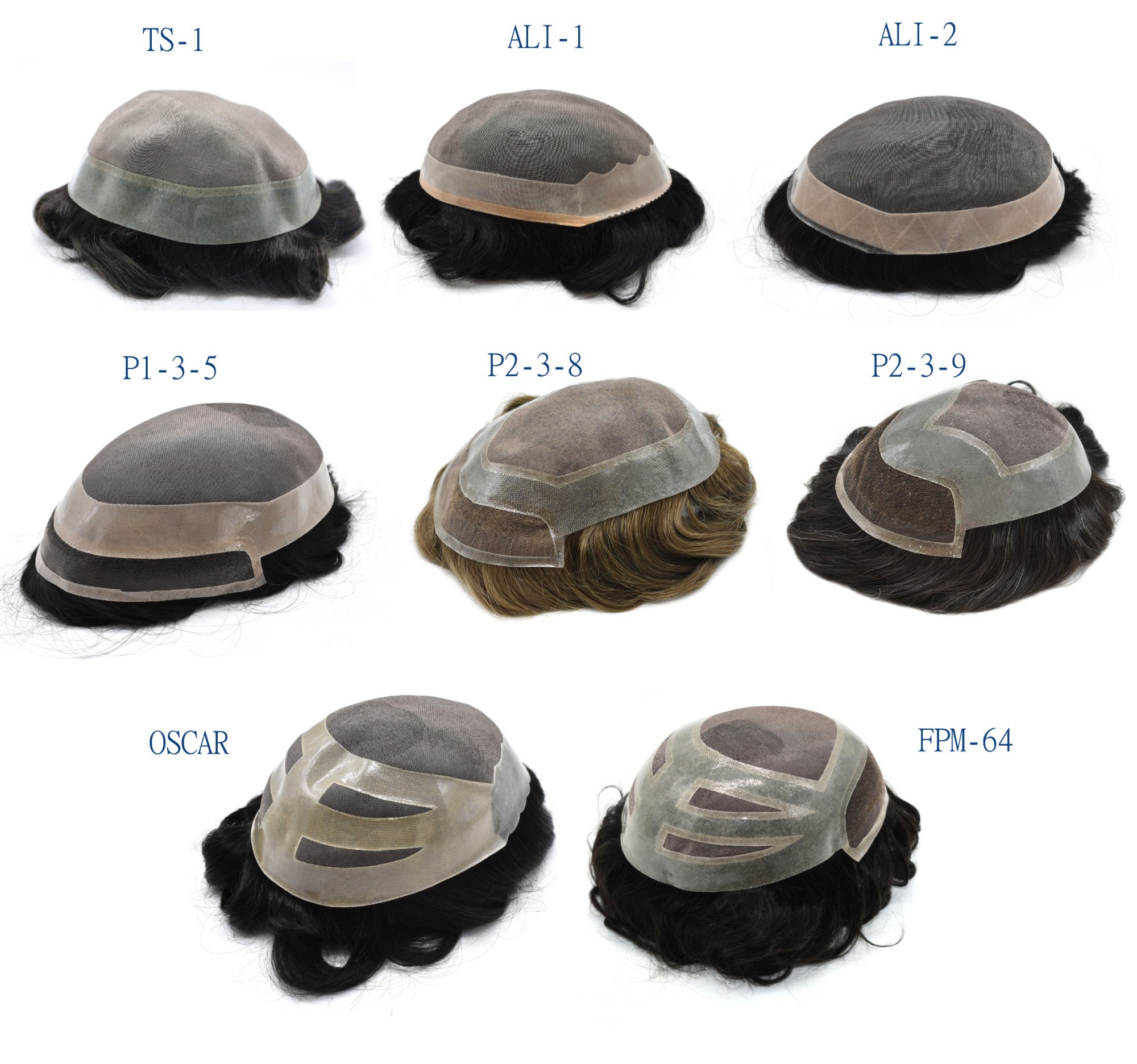 FPM: https://www.gmhairpiece.com/gm-hairpiece-durable-fine-mono-hair-system-natural-french-lace-front-mens-toupee-tape-attachedolyskin-around-32mm-slight-wave-mens-hairpiece-fpm-p0009.html
OSCAR: https://www.gmhairpiece.com/gm-hairpiece-durable-fine-mono-mens-hair-system-oscarpoly-coated-mens-toupee-hairpieceremy-human-hair-replacement-unit-p0011.html
Our stock hair systems are available for shipment and are sent out within 24 hours. They will take just 4-6 days to arrive. Stock hairpieces sometimes cannot meet your requirements but there is nothing to worry about because we can make custom hair systems for you. For custom hairpieces, we need the following basic information: hair length, hair color, hair wave, hair density, base size, base design, and hairstyle. Different knotting methods can also be catered for bleached knots on the front lace section or V-loops. We can meet any requirements for custom-made orders.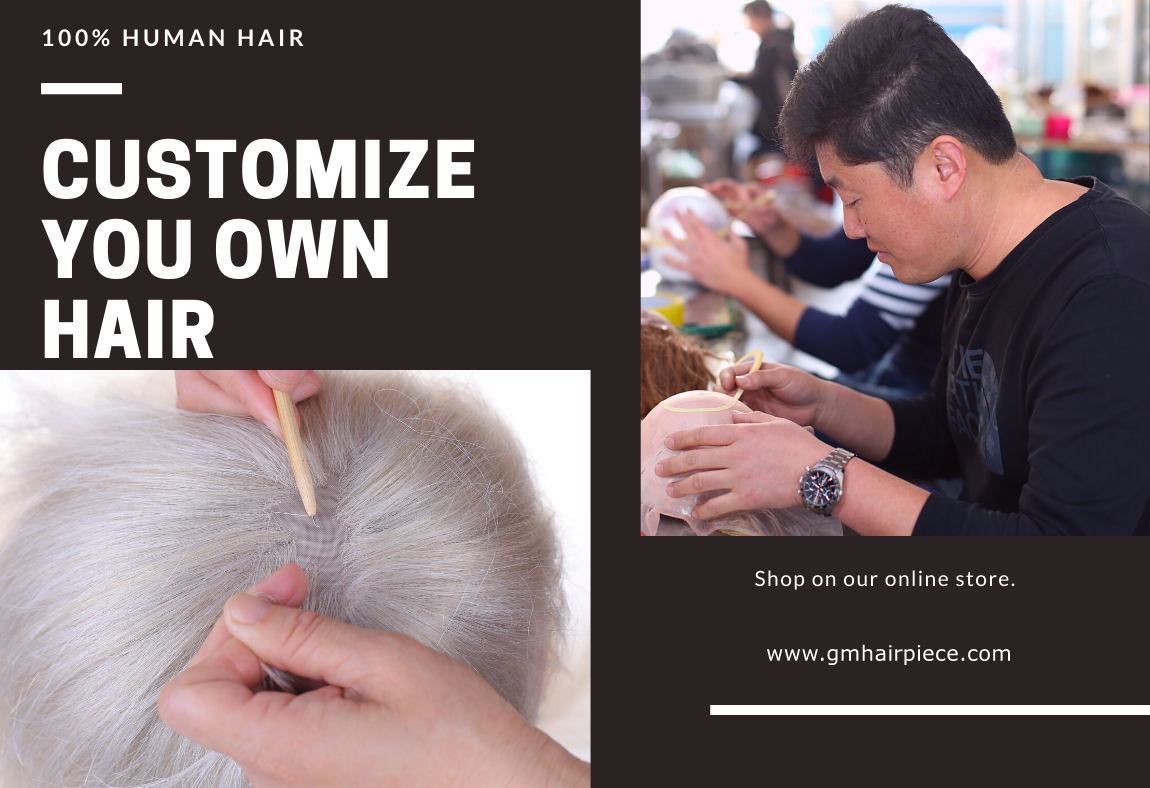 In order to make a perfect hairpiece, it is best if you send us a template and a hair sample to get a color match. Custom orders will arrive in about 3-4 months.
Please feel free to get in touch with me at support@lyricalhair.com with any questions you may have. We are open to wholesalers and retailers. We hope to have a cooperation with you.
Leave a Reply
Your email address will not be published.Required fields are marked. *